KEEP OUR LAW ENFORCEMENT OFFICERS
AND ALL OUR FIRST RESPONDERS
IN YOUR HEARTS AND PRAYERS
*****
TOWN OF COLMA HONORS ITALIAN HERITAGE MONTH 2020
*****

*****
*****
Italian Heritage Month is Here
Celebrate in San Francisco's North Beach
The Italian Heritage Parade, Italian Consulate and SFIAC present a month of Italian cuisine, culture, music and community culminating with a full weekend of events October 9-11. The California Law Enforcement Columbia Association has compiled a list of events, obviously different from any other year, that will be taking place during the month of October. This list will be updated as more information is received.
View the full events schedule and more details at www.sfitalianheritage.org/events/
Show your Italian pride with our new Instagram filter
Sunday, October 11th, Virtual Italian Heritage Celebration – those that were unable to join the community in North Beach you can watch a virtual show online. The show is presented in a thirty-minute video featuring dignitaries, music, performances, and representatives of Italian and Italian-American organizations and businesses. Tune in and watch anytime on the Italian Heritage Facebook and Youtube pages. Saluto alla Parata!
Other events in October include:
In partnership with the Italian Cultural Institute, Museo Italo Americano, and CIAO Bay Area, there will be a month-long celebration, including the following events:
Italian Cultural Institute Free Italian Movie Sundays – every Sunday in October, the Italian Cultural Institute will host the film series CINEDAY, featuring ten Italian contemporary films in Italian with English subtitles available to the first 300 to register. View the full schedule at the Italian Cultural Institute website.
Week of the Italian Language – The theme for the Week of the Italian Language in the World (October 19-25, 2020), is "Italian Between Word and Image: Graffiti, Illustrations, Comic Books," a theme that can be developed both in a socio-linguistic key and by emphasizing expressive forms such as comics books, graphic novels, and children's books. View the full events schedule at the Italian Cultural Institute website.
Museo Italo Americano Italian Heritage Month events – The Museo Italo Americano in collaboration with the Leonardo Da Vinci Society of San Francisco, are presenting a new online illustrated lecture series, "Four Historical Italians Who Went to China and Left a Mark." RSVP on the Museo website and also view two online museum exhibits, "In Cerca di Una Nuova Vita, Italian Immigration from Italy to California," and "Beniamino Bufano – So Be It In Peace, A Retrospective from Our Permanent Collection."
MEETING WITH THE CONSUL GENERAL OF ITALY
Members of the National Association of Carabinieri -SF met with Consulate General of Italy Lorenzo Ortona on Friday, October 9, 2020.
*****
COLUMBUS STATUES THROUGHOUT THE U.S.A.
The following are a set of articles concerning the issues that have been raised about the statues of Christopher Columbus in various cities of the United States. Some articles date back to 2017 but the statements and views are relevant today.
Columbus Citizens Foundation Condemns Destruction Of Columbus Statues Nationwide, Urges Peaceful Dialogue And Equality For All
Columbus Citizens Foundation President Marian U. Pardo offers a public statement on Foundation's behalf urging preservation of monuments to Columbus city and nationwide.
NEWS PROVIDED BY Columbus Citizens Foundation 
Jun 11, 2020, 16:30 ET
NEW YORK,  June 11, 2020 /PRNewswire/ — Following the destruction and damage to several prominent statues of  Christopher Columbus nationwide, the Columbus Citizens Foundation released a statement condemning the destruction of these monuments to Italian-American history.
President of the Columbus Citizens Foundation,  Marian Pardo, had this to say:
"Columbus Citizens Foundation stands for the civil rights and respect of all residents of America regardless of ethnicity, race, religion, or anything else that hurtfully divides rather than positively unites all of our interests. We abhor and are outraged by the murder of  George Floyd and the mistreatment of any person on the basis of race, religion, ethnicity or any other divisive identification. Ours has always been a positive agenda, especially in the celebration of Columbus as a symbol of accomplishment, which is emblematic of Italian Americans' own long fought and continuing battle with prejudice in American society. We have all experienced it, myself included. The latest assaults on our symbols of accomplishment are part of that prejudice.
We decry the news of the destruction and potential removal of Columbus statues throughout  the United States. Removing Columbus statues is to be complicit in denying a real struggle for identity – which is an ally to current protests, not anathema to them.
Through this public statement, we wish to express our support of peaceful protest and our support of the civil rights of all, regardless or ethnicity, race, religion or any identification that can be used to divide us from one another."
Columbus Citizens Foundation, a nonprofit organization dedicated to the celebration of Italian heritage and the creation of opportunities for younger Italian Americans, organizes the Columbus Day Parade in  New York City.
More About Columbus Citizens Foundation:
Columbus Citizens Foundation is a non-profit organization in  New York City committed to fostering an appreciation of Italian-American heritage and achievement. The Foundation, through a broad range of philanthropic and cultural activities, provides opportunities for advancement to deserving Italian-American students through various scholarship and grant programs. The Foundation organizes  New York City's annual Columbus Celebration and Columbus Day Parade, which has celebrated Italian-American heritage on  New York's Fifth Avenue since 1929. For more information, contact  jwilson@columbuscitizens.org
PRESS CONTACT:
Jefferson Wilson
Director of Marketing & Communications
Columbus Citizens Foundation
Phone: (212) 249-9923 x242
Fax: (212) 737-4413
jwilson@columbuscitizens.org
Columbus Citizens Foundation Committed to the Preservation of the Columbus Monument
ANGELO VIVOLO  (September 07, 2017)
Few moments of the Columbus Parade. Main photos: Frank G. Fusaro, Chairman, and Angelo Vivolo, President of Columbus Citizens Foundation
Few moments of the Columbus Parade. Main photos: Frank G. Fusaro, Chairman, and Angelo Vivolo, President of Columbus Citizens Foundation
Few moments of the Columbus Parade. Main photos: Frank G. Fusaro, Chairman, and Angelo Vivolo, President of Columbus Citizens Foundation
Columbus Citizens Foundation President Angelo Vivolo responded to the recent inquiries regarding the Christopher Columbus Monument in Columbus Circle.
Over the years, Columbus Day and the Columbus Monument have played a vital role in Italian-American acceptance and the celebration of Italian culture.
The statue itself was created by renowned Italian sculptor Gaetano Rosso in 1892 and funded by Italian-American immigrants through newspaper sales. At the request of the city, the Columbus Citizens Foundation is proud to have played a significant role in the statue's restoration, which was completed in 1992.
Every year we are asked the question, "Why is the celebration of Columbus important to the Italian- American community?" The legacy of Columbus was essential in truly legitimizing our transition from Italians to Americans. Our Italian-American ancestors, facing bigotry and discrimination, identified Columbus as an Italian celebrated greatly across America for establishing a lasting bridge between the Old and New World.
Columbus was an explorer, a renowned sailor, and later governor who certainly partook in actions over the course of his career that were deemed unjust. The Foundation believes that these actions and their long-term consequences deserve serious reflection and acknowledgement, but we cannot and will not deny the role this seafarer from Genoa had in the eventual shaping of the United States of America.
As all nations do, we must continue to reevaluate our history as Americans, and whom we choose to honor. That being said, we will state for the record that we will not allow that reflection to come at the expense of a monument that has come to represent the many achievements that Italian Americans have accomplished.
We hold the Columbus holiday close to our hearts, not only as Italian Americans, but as proud American citizens who believe in the promises we know the United States holds for all of us.
With our Columbus Day Parade, it is with a pure intention of celebration and inclusivity that we march high school bands, cultural groups and charitable organizations up Fifth Avenue. It is our greatest wish that the Parade remain an event for all Americans to enjoy.
We are proud to stand up in support of the Columbus Monument and we will do all in our power to preserve its continued presence in our great city of New York.
Angelo Vivolo
President, Columbus Citizens Foundation
Gov. Cuomo says there will always be a NYC Christopher Columbus statue while he's in office
NEW YORK DAILY NEWS  |
OCT 09, 2017  AT  4:56 PM
Gov. Cuomo marched in the city's Columbus Day parade on Monday.  (Barry Williams/for New York Daily News)
ALBANY — Gov. Cuomo says the statue honoring Italian explorer Christopher Columbus won't be sailing out of New York any time soon.
"As long as I am governor of the great State of New York, there will be a statue of Christopher Columbus standing tall and proud in the city of New York," Cuomo said at the Columbus Citizens Foundation gala Saturday night.
The Italian-American governor said he understands people have differences over the issue and that "in this great country by our Constitution people can disagree. But it is also true that by the Constitution you cannot censor, you cannot control, and government cannot seek to impose its own political ideology on the people."
He argued that if people disagree with what Columbus symbolizes, they can skip the parade or protest with signs.
"But…no one has the right to attack or deny our celebration or our pride of our great heritage," he said in quotes first posted by the State of Politics political blog. "The Italian-American community is not going backwards, my friends. The Italian-American community is going forward."
While Cuomo has stood up for keeping the statue of Columbus on 59th Street in place, he has asked the U.S. Army to rename two streets on a Brooklyn military base currently honoring two to Confederate Army generals.
Cuomo argued that those attacking the Columbus statue are actually attacking "our Italian-American heritage and the fundamental principles that make America, America. Many, many of our statues in this country of men and women are memorialized not as a statement of their individual perfection, but for the cause, the ideals, the heritage they represent."
On Monday as he prepared to march in the city's Columbus Day Parade, Cuomo reiterated his support for the statue when asked about the top to bottom review of the fate of statues like that of Columbus ordered by de Blasio.
"I reject the negativity of a lot of the current day political tactics across the country," Cuomo said. "The mood of the people is angry, so it's almost definition by opposition. 'I'm against this. I'm against this. I'm against this.'"
Cuomo on Monday said it shouldn't be a choice of honoring the Italian explorer or Native Americans.
"It's not an either/or – it's both," Cuomo told reporters . "Of course we should honor the indigenous people. They were abused by many leaders."
He said more than Columbus, the Native Americans suffered most at the hands of the federal government.
"The number 1 abuser of the indigenous people in this country was our federal government," he said. "You want to talk about Columbus, 1492? How about our federal government? How about the Trail of Tears 1830s to the '60s? How about massacring the Native Americans in this country because we wanted the land and then sticking them on reservations, which was the left over residential that land no one else wanted?"
"So celebrate the indigenous people, but that is also the story of Columbus Day. Because once you establish the celebration of the indigenous people, now the nonindigenous people-we're all immigrants. And Italians came. And Irish came and Jewish people came and Polish people came, and Puerto Rican people and God bless America. That's the New York story.
"So it's both. it doesn't have to be about differentiation and I'm against this and I'm against this. Forget the opposition. Let's talk about affirmation. It's not either or, it's both."
Cuomo also reiterated his belief that Columbus Day is about a celebration of Italian Americans.
"Today we are all Italian Americans…and we're celebrating our Italian American heritage and the contributions that the Italian American people brought to this country and still do today."
Expressing pride to march in the parade, Cuomo said "I march in all parades because I honor the immigrant experience all across the board, making the mosaic of New York. But being from Italian American ancestry, today is special for me."
Cuomo received praise from Angelo Vivolo, head of the Columbus Citizens Foundation, who took a not-so-subtle shot at Mayor de Blasio.
"Andrew Cuomo, our great governor, has been a tremendous supporter of our community, his Italian heritage and culture, someone who stands up for us. And we can't thank him enough for being a true patriot and be doing what he believes in his heart is correct, unlike some other people who are marching in today's parade (who) do not have the conviction to stand up for Italians and the culture and our heritage and the things that we have done for the fabric of this country."
FOR MORE INFORMATION…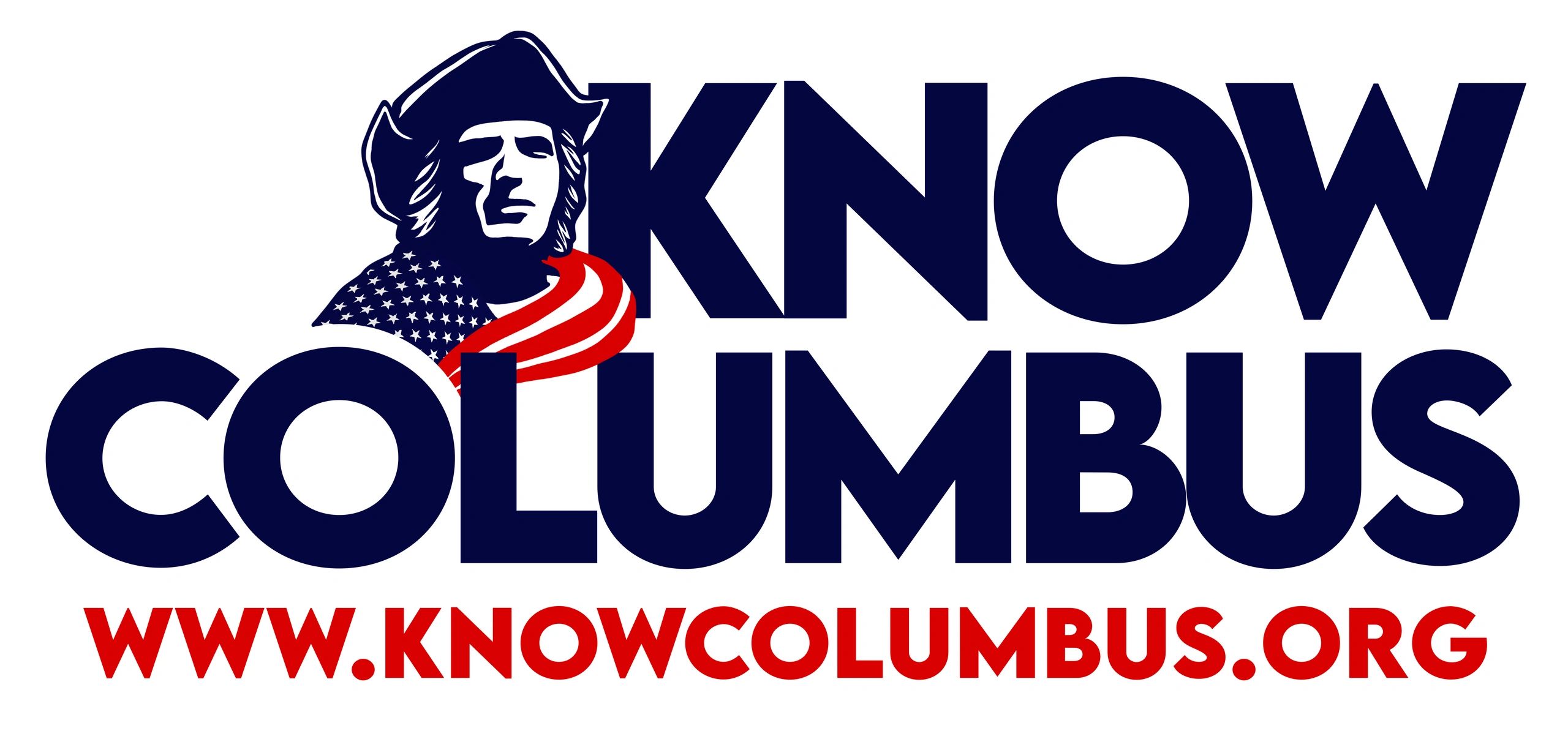 *****
CHRISTMAS & AWARDS DINNER 2019

International Police Association – Region 9 President Calvin Chow (left photo, far left) and California Law Enforcement Columbia Association President Leo Pierini (right) welcomed the attendees at the Annual IPA and CLECA Christmas Dinner and Awards Presentation which featured retired SFPD Sergeant James Pera (right photo, left) receiving the Lifetime Achievement Award presented by retired SFPD Sergeant Steve Bosshard (right). For more photos from the event, click on the EVENT PHOTOS tab.
*****
PRESIDENT OF ITALY VISITS SAN FRANCISCO
President of Italy Sergio Mattarella (far left) about to be greeted by California Columbia Association President Leo Pierini (far right) during his visit to San Francisco on October 18, 2019. For more photos go to the EVENTS PHOTOS tab.
*****
ITALIAN HERITAGE PARADE 2019
For more photos from the Parade go to the EVENT PHOTOS tab
ITALIAN HERITAGE MONTH 2019

On October 11, 2019 festivities were held at San Francisco City Hall to celebrate October as Italian Heritage Month. In attendance was Associazione Nazionale Carabinieri – San Francisco President Marcellino Genelli (far left), SF Supervisor Catherine Stefani (red suit), Maria Pignati, this year's Italian Heritage Parade Queen Gina Marie Guglielmoni, and California Law Enforcement Columbia Association President Leo Pierini (far right).
*****
COLUMBIA ASSOCIATION PARTICIPATES IN IPA EVENT
United States Representatives at the International Police Association events in Barcelona, Spain, June 2019
(Click on EVENT PHOTOS tab for more photographs)
*****
CHRISTMAS DINNER 2018
(The 2019 Christmas Dinner is scheduled for Sunday, December 8, 2019. More information coming soon)
The 2018 Christmas Dinner was celebrated by members of the California Law Enforcement Columbia Association and the International Police Association, Region 9, with special presentations to retired officers Julio Bandoni, Angelo Spagnoli and Gianrico Pierucci and a Lifetime Achievement Award presented to retired SFPD Captain Al (Croce) Casciato. For more photos, click on the Events Photos tab above. For videos of the night's events, go to
https://drive.google.com/drive/folders/14DG4KCwb9zGgBF2DHCuJesj1CS5OP2QT
*****
ITALIAN HERITAGE PARADE 2018
The Executive Board of Directors of the California Columbia Association would like to thank all those who volunteered and participated in the Italian Heritage Day Parade. Hope you enjoyed the Public Safety officers buffet and a special thanks to the SF Italian Athletic Club for providing a great meal. We look forward to seeing you next year. For more photos from the Italian Heritage Parade, click on the EVENT PHOTOS tab.
*****
FESTA COLONIALE ITALIANA 2018
*****
California Columbia Association
Christmas Dinner 2017

2017's Christmas Dinner featured a special presentation honoring retired SFPD Commander Mike Puccinelli (left). See Event Photos for more pictures from the 2017 event.
*****
2016 Columbia Christmas Dinner
Consul General of Italy Lorenzo Ortona (center) addresses the group at the 2016 Columbia Association Christmas Dinner. CLECA Executive VP Steve Landi and Chaplain Joseph Landi (L) and President Leo Pierini (R).
*****
*NEWS*
2017 ITALIAN-AMERICAN PUBLIC SAFETY SCHOLARSHIP AWARDED
The California Law Enforcement Columbia Association is proud to announce the 2017 recipient of the Italian-American Public Safety Scholarship, Daniel Chavez-Luviano. Daniel is entering his senior year at San Francisco State University with a Criminal Justice Studies Major and a minor in Ethnic Studies. He also is very involved in the issue of human trafficking and the global impact of these issues. Daniel is active in on campus student organizations and is a strong contributor to the classroom environment in his Criminal Justice classes.
The CLECA Italian-American Public Safety Scholarship is awarded to an individual based on his GPA, involvement in the community and interest in law enforcement or public safety as a career. The scholarship was established in June 2016 when California Law Enforcement Columbia Association President Leo Pierini signed the final agreement papers to establish the Scholarship with the School of Public Affairs and Civic Engagement (PACE) of San Francisco State University.
*****
The NYPD Columbia Association Standard Honored in San Francisco 2001
Columbus Day Parade 2001 in San Francisco. SFPD Officers carrying the NYPD Standard in honor of New York Officers after Columbus Day events in New York were suspended following the tragic attacks of that year. For more details and photos on the story and history behind the above photograph, click on the HISTORY tab for the entire history of the California Columbia Association.
*****