SUBMIT YOUR DUES FOR 2021 BY JANUARY 31ST
MAIL TO:
The California Law Enforcement Columbia Association
P.O. BOX 330416, SAN FRANCISCO, CA 94133-0416
OR VIA PAYPAL
https://www.paypal.com/paypalme/ColumbiaAssociation
*****
KEEP OUR LAW ENFORCEMENT OFFICERS
AND ALL OUR FIRST RESPONDERS
IN YOUR HEARTS AND PRAYERS
*****
ELECTION RESULTS & LETTER FROM THE ASSOCIATION PRESIDENT
November 1, 2020
Dear Members and Friends,
As you know the California Law Enforcement Columbia Association is a social and charitable organization that is made up of Italian American public safety officers and those that share in our mission.
The year 2020 has been challenging for all of us on many levels and being a social organization has meant that our activities have been curtailed to the maximum.
We remain dedicated to promoting Italian Heritage and the contributions that Italian Americans have made to the public safety professions and the community. The election results for the 2021-2022 terms are in. I will be returning as president of the Association while the rest of the Executive Board Positions will be Steve Landi, Vice President, Steve Smalley, Secretary/Treasurer and Lorraine Lombardo, Sergeant-At-Arms. Our Board of Directors will be made up of Liane Scarsella Corrales, Croce (Al) Casciato, Gianrico Pierucci and Tim Gatto.
In the spirit of that Italian culture we will move forward and look to make 2021 a bigger and better celebration of our activities and ideals. We will continue to delve into a scholarship program and youth sports and explore creating new enhanced funds for those who are putting themselves through a law enforcement or fire service academy.
Please join us in renewing your membership dues of $50 for the year 2021. We will continue to participate in Italian Heritage celebrations throughout 2021 with the expectation that these events will be held with more enthusiasm than ever before.
I am of the mindset, as I was told just months ago, that we should celebrate New Year's Eve this year not to welcome in 2021 but to make sure 2020 is behind us.
We will continue to hold our meetings via Zoom until we can meet again in person to go over business and share a meal.
If you have any questions regarding our association, please feel free to contact me via my email at columbiacapres@yahoo.com or the association email at columbiaca@yahoo.com. And if you know of anyone interested in joining us please direct them to our website at www.cacolumbia.wordpress.com. Mail in your 2021 dues of $50 to our post office box or you can pay via Paypal at the link below.
Sincerely,
Leo Pierini
President
California Law Enforcement Columbia Association
SEND IN YOUR DUES TO:
P.O. BOX 330416, SAN FRANCISCO, CA 94133-0416
OR VIA PAYPAL
https://www.paypal.com/paypalme/ColumbiaAssociation
*****
Italian Heritage Month October 2020
The Italian Heritage Parade, Italian Consulate and SFIAC presented a month of Italian cuisine, culture, music and community culminating with a full weekend of events October 9-11. The California Law Enforcement Columbia Association played an active role in these events and also took the lead in the generous Town of Colma raising the Italian Flag above its Community Center and making an official proclamation in honor of October being Italian Heritage Month.
*****

*****
*****
MEETING WITH THE CONSULATE GENERAL OF ITALY 2020
Members of the National Association of Carabinieri -SF met with Consulate General of Italy Lorenzo Ortona on Friday, October 9, 2020.
*****
COLUMBUS STATUES THROUGHOUT THE U.S.A.
The following an article concerning the issues that have been raised about the statues of Christopher Columbus in various cities of the United States.
Columbus Citizens Foundation Condemns Destruction Of Columbus Statues Nationwide, Urges Peaceful Dialogue And Equality For All
Columbus Citizens Foundation President Marian U. Pardo offers a public statement on Foundation's behalf urging preservation of monuments to Columbus city and nationwide.
NEWS PROVIDED BY Columbus Citizens Foundation 
Jun 11, 2020, 16:30 ET
NEW YORK,  June 11, 2020 /PRNewswire/ — Following the destruction and damage to several prominent statues of  Christopher Columbus nationwide, the Columbus Citizens Foundation released a statement condemning the destruction of these monuments to Italian-American history.
President of the Columbus Citizens Foundation,  Marian Pardo, had this to say:
"Columbus Citizens Foundation stands for the civil rights and respect of all residents of America regardless of ethnicity, race, religion, or anything else that hurtfully divides rather than positively unites all of our interests. We abhor and are outraged by the murder of  George Floyd and the mistreatment of any person on the basis of race, religion, ethnicity or any other divisive identification. Ours has always been a positive agenda, especially in the celebration of Columbus as a symbol of accomplishment, which is emblematic of Italian Americans' own long fought and continuing battle with prejudice in American society. We have all experienced it, myself included. The latest assaults on our symbols of accomplishment are part of that prejudice.
We decry the news of the destruction and potential removal of Columbus statues throughout  the United States. Removing Columbus statues is to be complicit in denying a real struggle for identity – which is an ally to current protests, not anathema to them.
Through this public statement, we wish to express our support of peaceful protest and our support of the civil rights of all, regardless or ethnicity, race, religion or any identification that can be used to divide us from one another."
Columbus Citizens Foundation, a nonprofit organization dedicated to the celebration of Italian heritage and the creation of opportunities for younger Italian Americans, organizes the Columbus Day Parade in  New York City.
More About Columbus Citizens Foundation:
Columbus Citizens Foundation is a non-profit organization in  New York City committed to fostering an appreciation of Italian-American heritage and achievement. The Foundation, through a broad range of philanthropic and cultural activities, provides opportunities for advancement to deserving Italian-American students through various scholarship and grant programs. The Foundation organizes  New York City's annual Columbus Celebration and Columbus Day Parade, which has celebrated Italian-American heritage on  New York's Fifth Avenue since 1929. For more information, contact  jwilson@columbuscitizens.org
PRESS CONTACT:
Jefferson Wilson
Director of Marketing & Communications
Columbus Citizens Foundation
Phone: (212) 249-9923 x242
Fax: (212) 737-4413
jwilson@columbuscitizens.org
FOR MORE INFORMATION…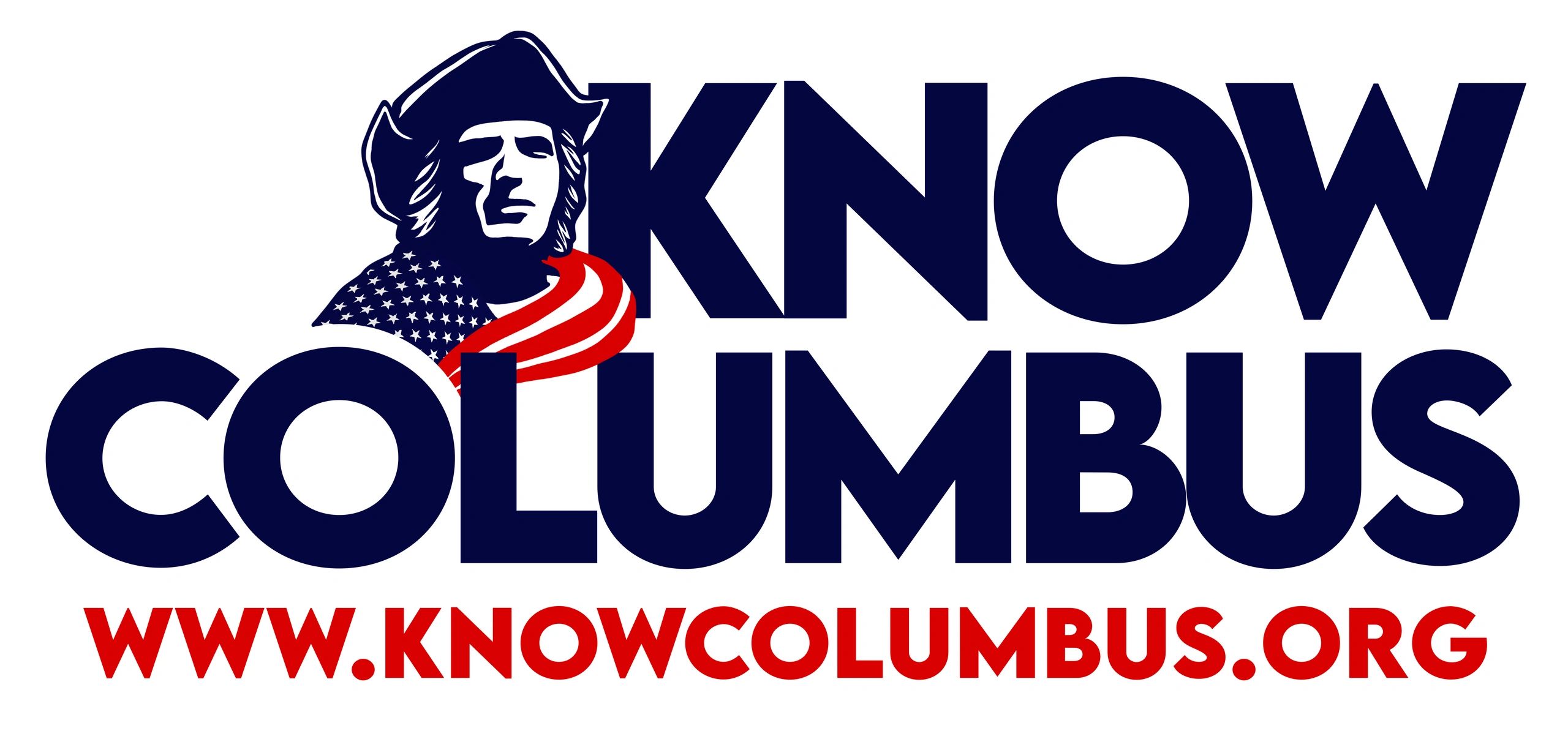 *****
CHRISTMAS & AWARDS DINNER 2019

International Police Association – Region 9 President Calvin Chow (left photo, far left) and California Law Enforcement Columbia Association President Leo Pierini (right) welcomed the attendees at the Annual IPA and CLECA Christmas Dinner and Awards Presentation which featured retired SFPD Sergeant James Pera (right photo, left) receiving the Lifetime Achievement Award presented by retired SFPD Sergeant Steve Bosshard (right). For more photos from the event, click on the EVENT PHOTOS tab.
*****
PRESIDENT OF ITALY VISITS SAN FRANCISCO
President of Italy Sergio Mattarella (far left) about to be greeted by California Columbia Association President Leo Pierini (far right) during his visit to San Francisco on October 18, 2019. For more photos go to the EVENTS PHOTOS tab.
*****
ITALIAN HERITAGE PARADE 2019
For more photos from the Parade go to the EVENT PHOTOS tab
ITALIAN HERITAGE MONTH 2019

On October 11, 2019 festivities were held at San Francisco City Hall to celebrate October as Italian Heritage Month. In attendance was Associazione Nazionale Carabinieri – San Francisco President Marcellino Genelli (far left), SF Supervisor Catherine Stefani (red suit), Maria Pignati, this year's Italian Heritage Parade Queen Gina Marie Guglielmoni, and California Law Enforcement Columbia Association President Leo Pierini (far right).
*****
COLUMBIA ASSOCIATION PARTICIPATES IN IPA EVENT
United States Representatives at the International Police Association events in Barcelona, Spain, June 2019
(Click on EVENT PHOTOS tab for more photographs)
*****
CHRISTMAS DINNER 2018
(The 2019 Christmas Dinner is scheduled for Sunday, December 8, 2019. More information coming soon)
The 2018 Christmas Dinner was celebrated by members of the California Law Enforcement Columbia Association and the International Police Association, Region 9, with special presentations to retired officers Julio Bandoni, Angelo Spagnoli and Gianrico Pierucci and a Lifetime Achievement Award presented to retired SFPD Captain Al (Croce) Casciato. For more photos, click on the Events Photos tab above. For videos of the night's events, go to
https://drive.google.com/drive/folders/14DG4KCwb9zGgBF2DHCuJesj1CS5OP2QT
*****
ITALIAN HERITAGE PARADE 2018
The Executive Board of Directors of the California Columbia Association would like to thank all those who volunteered and participated in the Italian Heritage Day Parade. Hope you enjoyed the Public Safety officers buffet and a special thanks to the SF Italian Athletic Club for providing a great meal. We look forward to seeing you next year. For more photos from the Italian Heritage Parade, click on the EVENT PHOTOS tab.
*****
FESTA COLONIALE ITALIANA 2018
*****
California Columbia Association
Christmas Dinner 2017

2017's Christmas Dinner featured a special presentation honoring retired SFPD Commander Mike Puccinelli (left). See Event Photos for more pictures from the 2017 event.
*****
2016 Columbia Christmas Dinner
Consul General of Italy Lorenzo Ortona (center) addresses the group at the 2016 Columbia Association Christmas Dinner. CLECA Executive VP Steve Landi and Chaplain Joseph Landi (L) and President Leo Pierini (R).
*****
*NEWS*
2017 ITALIAN-AMERICAN PUBLIC SAFETY SCHOLARSHIP AWARDED
The California Law Enforcement Columbia Association is proud to announce the 2017 recipient of the Italian-American Public Safety Scholarship, Daniel Chavez-Luviano. Daniel is entering his senior year at San Francisco State University with a Criminal Justice Studies Major and a minor in Ethnic Studies. He also is very involved in the issue of human trafficking and the global impact of these issues. Daniel is active in on campus student organizations and is a strong contributor to the classroom environment in his Criminal Justice classes.
The CLECA Italian-American Public Safety Scholarship is awarded to an individual based on his GPA, involvement in the community and interest in law enforcement or public safety as a career. The scholarship was established in June 2016 when California Law Enforcement Columbia Association President Leo Pierini signed the final agreement papers to establish the Scholarship with the School of Public Affairs and Civic Engagement (PACE) of San Francisco State University.
*****
The NYPD Columbia Association Standard Honored in San Francisco 2001
Columbus Day Parade 2001 in San Francisco. SFPD Officers carrying the NYPD Standard in honor of New York Officers after Columbus Day events in New York were suspended following the tragic attacks of that year. For more details and photos on the story and history behind the above photograph, click on the HISTORY tab for the entire history of the California Columbia Association.
*****